Guests to the Idiom estate are offered a unique experience to enjoy the Varietal Sensory Garden and the Fynbos Garden. The visitor can walk from varietal to varietal to explore the scents that are the constituent elements found in white and red wines of the Idiom Collection. Each bed offers descriptors of the different aromas and flavours including its herb and floral characteristics which is also then used as a culinary garden for Idiom's restaurant.
FYNBOS & WINE WALKS
Idiom's Da Capo Vineyards is situated within the Cape's biosphere and the garden celebrates some of the beautiful indigenous flora of the area. Guests to the Idiom estate are offered a unique experience to explore the scents of indigenous fynbos on a Fynbos Walk followed by the Cape Blend Tasting.
INDIGENOUS EXCELLENCE:
TASTE ONE OF THE
TOP CAPE BLENDS FROM
SOUTH AFRICA
Explore the scent of fynbos on one of the signature vineyards in the Cape and taste wines from one of South Africa's top Pinotage blend producers. The inaugural vintage of 2006 Cape Blend won Double Gold at Michelangelo, Gold at Veritas and Diamond at Investec Winemakers Choice. Since then, Idiom has continued its heritage of creating world-class Pinotage blends which are truly exceptional and high end South African cultivar dominant wines. The 2014 has equally won the massive accolade being placed as one of the Perold Absa Cape Blend Top 5 winners for 2016.
For a full list of awards and flavour profile, visit the
Idiom Cape Blend page.
At Da Capo Vineyards we have many fynbos species. Light up your senses with the most amazing scents while walking through the
fynbos garden at Idiom. For a full sensory profile, download our sensory guide here.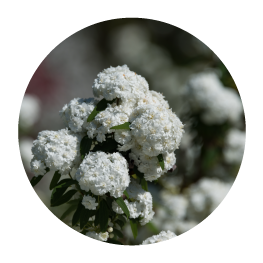 Cape May
Rum and honey like sweet scent, sometimes described as a cross between lemon and liquorice. Others describe it as cannabis mixed with a lemon kind of scent.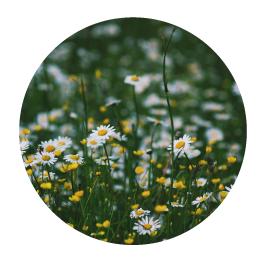 CHAMOMILE
The scent of Cape Chamomile is fruity, like berries and sweet apple. The fragrance is also described as complex floral, strong, herbaceous and very clear.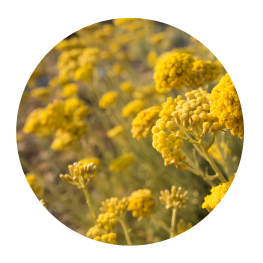 KHOIGOED
Strong aroma which is very herbaceous, earthy and very pungent. It has a slight pine base note, which some people have likened to the smell of manure.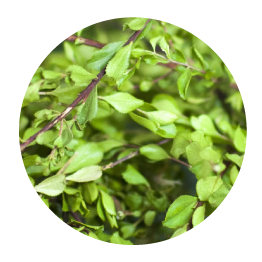 BUCHU
The odor (and taste) of the Buchu Bettulina plant is described as spicy. It has a strong flavour of  blackcurrant but also is reminiscent of a mixture of rosemary and peppermint.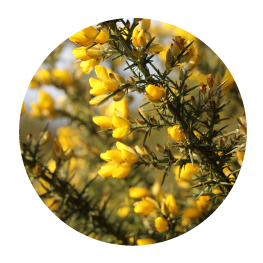 HONEYBUSH
Pleasant, mildly sweet aroma, familiar to honey. Honeybush is part of South Africa's unique fynbos biome and probably owes its name to the yellow, honey-scented flowers that cover the bushes during spring.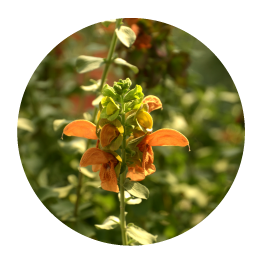 DUNE SALVIA
Salvia Africana Lutea, also know as beach or dune salvia, is an aromatic, hardy shrub with unusually coloured flowers, which start out as bright yellow, turning into a rusty colour. The leaves are useful in potpourri or to make a tea for colds and coughs.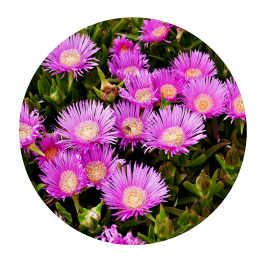 SOURFIG
Cape Sour Fig is an indigenous, succulent herb common in coastal areas of the Cape, easily identified by her beautiful yellow to light-pink flowers. It is perhaps best known for her edible, sweet-sour fig-like fruits.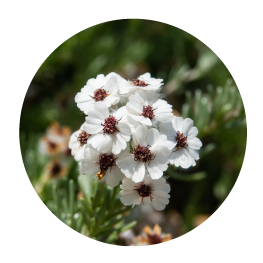 SNOWBUSH
Cape Snowbush is referred to as 'Kapokbos', 'African rosemary', or 'Wild rosemary' due to its resemblance. In spring this plant is covered in small white flowers making it appear as though it is covered in snow. It has a minty, eucalyptus-like smell.