"The Perold Absa Cape Blend competition was launched in 2011 to promote Pinotage. Pinotage has its origins in South Africa and will always be synonymous with, Western Cape and South Africa. It cannot be mentioned without the name Abraham Izak Perold – the Father of Pinotage – coming to mind." – wine.co.za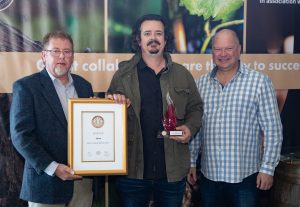 We can rightly and proudly say that South Africa owns the Pinotage brand. Establishing this new category, namely, Cape Blend and using Pinotage as the significant component in the blend, makes good marketing sense for South African wine producers to use this to chisel their mark in the very competitive wine markets.
The 2021 competition intends to commend and award those wines that consumers would enjoy drinking either from the wine list of a local restaurant or purchasing from a retail wine store. The panel of judges who selected the 2021 winners of the Perold Absa Cape Blend where Wilhelm Pienaar, Wikus Human, Rudger van Wyk, Elsa du Plessis and Charles Hopkins. This panel was tantalised by the finest Cape Blend entries for 2021.  Judges scored wines for their quality and the expertise of both winemaker and viticulturist.
Beyers Truter, Chairman of the Pinotage Association stated, "the intention of this competition is to use the legacy of Abraham Izak Perold to unite, to constantly improve the quality and to market the South African wine industry.  The winners of this year's competition can be exceptionally proud of the legacy they are leaving in this generation of winemakers".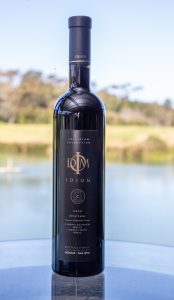 The entries are always from a wide array of South African wine regions in numerous styles and blend combinations.  This year's winners showcase what excellent vintages 2017 and 2018 were. The winners are from Stellenbosch (3), WC and Coastal region.
Congratulations to the 2021 Winners
Idiom Cape Blend 2018
WO: Stellenbosch, Winemaker: Reino Thiart
Pinotage/Cab Sauvignon/Merlot/Cabernet Franc/Shiraz
Beyerskloof Faith Cape Blend 2018
WO: Stellenbosch, Winemaker: Anri Truter
Pinotage/Cabernet Sauvignon/Merlot
Flagstone Dragon Tree Cape Blend 2018
WO: WC, Winemaker: Gerhard Swart
Pinotage/Shiraz/CabernetSauvignon/Durif/Cinsault/Grenache Noir/Mourvedre
KWV The Mentors Perold 2019
WO: Coastal Region, Winemaker: Izéle van Blerk
Pinotage/Cabernet Sauvignon/Shiraz/Petite Sirah
Simonsig Frans Malan Cape Blend 2017
WO: Stellenbosch,Winemaker: Michael Malan
Pinotage/Cabernet Sauvignon/Merlot
Published by: wine.co.za
SIGN UP FOR OUR NEWSLETTER OR FOLLOW US ON FACEBOOK FOR ALL NEWS AND EVENT UPDATES